ladies kickboxing classes
RAISE YOUR ENERGY LEVELS WITH THIS LADIES ONLY FUN CLASS!
Thai kickboxing has great kicking and punching moves that work every muscle in your body. It can rip the kilograms off you by using more calories than most other workouts!
Kickboxing also increases your flexibility and mental focus, confidence and self discipline. It is fun and teaches you usable martial arts moves.
The first lesson is free, and then it's $20 a lesson or $160 for a ten lesson card. Please ask about our gift packs!!
Try to come for your first lesson either Tuesday or Thursday at 7pm – you don't have to book, wear gym clothes and bring a friend!
MUMS AND BUBS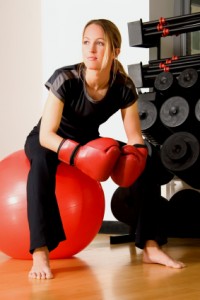 WEDNESDAY 12 NOON
A LADIES ONLY CLASS WHERE YOU CAN BRING YOUR BABY!
Get back into shape, meet new friends and learn all about Thai kickboxing!
This is a small ladies only class – all are mums so please bring along your bub as well!
Get fitter after pregnancy or just come for a good afternoon workout – our trainer Lara lost 25 kilos in 10 months after having her first child!!
$18 a class or pack of ten lessons $150
CLASSES
Tues / thurs 7pm. You can also attend Weds at 7pm which is a mixed class – good for girls who come with a partner.
Fridays are now circuit training days – hard fitness and fun! based on kickboxing but with exercises to help get the differant strengths of kickboxing going! no experience needed for this class – just come and get fitter!
Sat 10am is our morning workout, which is usually a small group.