testimonials
personal testimonial for nick stone of bulldog gym balgowlah
NICK RUTLEDGE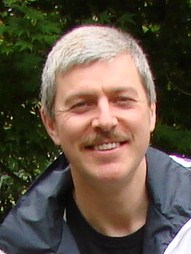 I started training with Nick Stone ten years ago. I was in my early 40s and wanted an interesting sport to gain fitness – and fight the asthma which was beginning to bother me again after years of good health. Nick's kickboxing immediately made a difference for me. A training program of real boxing and kicking skills as well as all-round fitness exercises soon made me feel a new person. I was leaner, breathing easily, feeling confident about my realistic self-defence skills and was having fun all at the same time.
Every week I look forwards to my Wednesday morning session with Nick and I never have trouble getting up early to be there. His sense of humour and his professional approach make it well worth the effort. I work at my own level to achieve the best I can – and yet I know I am learning many of the same skills as Nick's top professional fighters. In fact two of Nick's famous 'semi-contact sparring days' I participated in have been both enjoyable and also a valuable boost in showing me that the skills and drills I do really work!
There aren't too many trainers you'd stay with for ten years … but I don't see any end to my time training with Nick Stone. He offers skill, knowledge, fairness in his dealings – and the best health I've had in my life!
Nick Rutledge
Director
Scholani Education College
testimonial letters
testimonial videos