Bulldog AM – BAM Classes Are Finally Here
Have you been looking for a fast, effective workout where you can get in, train hard and get out in 30 minutes AND get great results?
Here at Bulldog Gym Balgowlah we have been training functional fitness on the Northern Beaches for 27 years!
Fill out details below to book in and claim a FREE 5 DAY PASS
MON/WEDS/FRI 5.30 am – 7 am.
BAM! is a continuous running circuit – old school style.
Drop in anytime from 5.30-6.30 and just jump in and get started.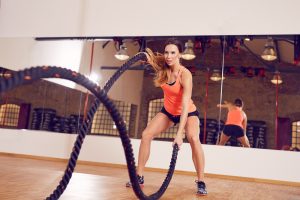 Stations include boxing, battle ropes, kettle bells, spin bikes, plyometrics, agility work and kickboxing all in one solid workout.
30 minutes a day is all you need to get super fit and strong.
Come in and try it FREE for one week – then secure our early bird offer for life!
$28 per week will get you 3 BAM! sessions plus 2 Thai Boxing classes on Sat/Sun for free.
Qualified trainers will be there the whole time to guide and push you to train hard!
Call Nick if you have any questions – 0417 239 843